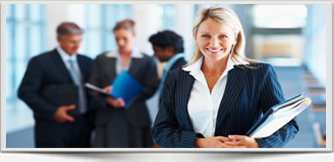 Although we are predominantly a residential brokerage, we do have a broker of record and commercial division allowing agents to close transactions in this manner. Agents can choose to engage in residential or commercial transactions as they see fit. We do not currently allow "Business Brokering" transactions, such as a restaurant or dry cleaning business. If a transaction has "real estate" only, then that is a transaction allowed. In the future, we may start to take on business brokering.
Have a deal in another state, but not licensed in that state?
We also offer Broker of Record services. We can assist other real estate brokers and brokerage firms by acting as the broker of record or co-broker in states where they do not hold real estate licenses. We hold active real estate broker licenses in many states and we are continuing to grow.
We provide a full-service approach to transactions including all necessary forms for each transaction, state-specific brokerage agreements, and required disclosure documents. We maintain every transaction file per the department of real estate regulations and provide you with a complete copy at the end of the transaction. Please contact us to learn more about our broker of record and commercial division.