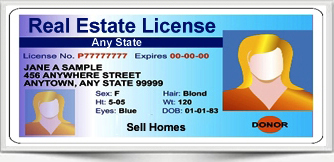 Becoming a successful real estate agent is a combination of investing time in pre-licensing education, passing the real estate licensing exam in your state, and joining our firm to help you kick start your real estate career. We can easily help you obtain your license and start your career through our partnership with McKissock Learning and Real Estate Express. They also offer continuing education classes so you can keep your current license active. They began in 1996 as a pioneer in online real estate education to one that now serves tens of thousands of real estate professionals each year. They offer online real estate pre-license and post-license courses across a nationally accredited platform. And they provide unparalleled free guidance through their Career Hubs to launch and sustain a successful real estate career.
How to obtain a real estate license or keep one in active status:
Please choose the appropriate state below to learn more about licensing, or look into continuing education classes to keep your current license active and up to date. Feel free to contact us with any questions, or fill out the contact form way below.