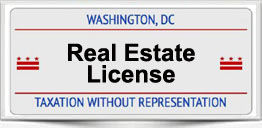 Thinking about a career in real estate? Want to be ready for the next wave? We can easily help you obtain your license and start your career. Browse through the information below and let us know if you have any questions?
Here are a few schools that have years of experience in offering premier licensing, exam preparation, and continuing education programs that make it quick and convenient for you to complete your required licensing education and prepare for the exam:
1. The Fredrick Academy of Real Estate
2. Maryland Real Estate Academy
Click here to be taken to the Washington D.C. Real Estate Commission.