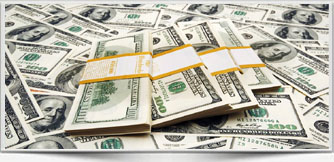 We offer a number of different residential sale commission plans designed for full-time or part-time agents, new agents, top producers, teams, or agents looking to park their license and be a referral agent. We are the smartest choice for the independent-minded agent, and especially for those agents who are fed up and tired with the whole office environment and looking to work on their own. Feel free to contact us to learn more.
What our plans come with:
All of our commission plans come standard with an over the top list of benefits and features. These include 500 free business cards and 2 yard signs upon joining, E&O insurance included in every deal you do, a paperless transaction management system, free agent website, property marketing systems, the ability to get paid directly from a closing, an in-house marketing and design department and a comprehensive Agent Virtual Backoffice system, just to name a few, at no extra cost. Aside from your plan's fee, the only other fee we will ever charge is a very low tri-annual (3 times per year) exclusive Membership Fee, which you can read about here.
Click on our commission plans below to learn more about them.