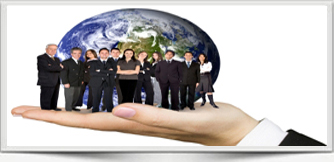 The Virtual Realty Group founded in 2011, is a full-service online virtual real estate company operating across multiple states. We specialize in residential, commercial and broker of record sales and services. Our agents receive better support, coaching, benefits, leads and commission plans than most brokerages. If you are independently minded, and can work on your own, we may be the best place for you.
Reasons we are different than most brokerages:
First and foremost, we do not have the "typical" multiple layers of endless corporate structure, meaning you have a direct line of communication to your managing broker, not a office manager, admin or team leader. We do not have time wasting office meetings, broker previews or the dreaded floor time duty. We do not push our agents to refer more agents into the firm, as we want you looking for more buyers and sellers. Your fees will never rise with us, because you are "grandfathered in" once you join us. There are no quotas you must meet, so you can work part time or full time with us. You are not locked into a timeline to be with our firm if you join us, so you can leave anytime you wish. It's completely up to you. We have taken everything that is wrong with the whole office environment out of the equation for you. You can read here what some of our agents are saying about their experience with us.
Looking for a Virtual Real Estate Company that will help you succeed?
Our group is made up of like-minded, tech-savvy, internet-driven real estate agents, brokers, and attorneys all looking to do business in a different way. Big offices, lop-sided commission splits, and very little freedom are the same reasons we have all come together. With years of experience from several big-name and smaller name brokerages, we have come up with a new way to do business. The best part of this is, we are now a multi-state, paperless, eco-friendly, mobile, internet and agent-driven company. We are also one of the very few "100%" type virtual real estate companies offering a training program for new agents fresh out of real estate school.
Our Agent Virtual Backoffice system includes every imaginable tool an agent could need including an in-house marketing department. From property brochures to farming cards to our paperless online transaction coordinator. Our Agent Virtual Backoffice has everything at your fingertips to conduct your daily business, from anywhere in the world. Need to order business cards or yard signs, got it. Looking for property brochures, farming or business cards, got it. In need of listing or buyer presentation material, got it. Need training videos, got it. We have taken everything out of the old "brick and mortar" office and put it in our Agent Virtual Backoffice. It is provided to every one of our agents for FREE.
Come join our virtual online real estate brokerage today. Take your career to the next level; work smarter, not harder. With the many years of experience we have and the support we offer, we can get you up & running and closing deals in half the time of other brokerages. We are one of the leading virtual real estate companies available today. Contact us to learn more.