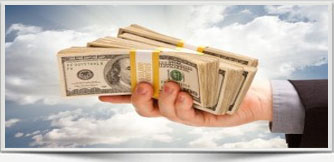 By far our most popular commission plan is our Flat Fee 100% plan. It is ideal for most experienced real estate agents. An agent on this plan will receive 100% of their commissions per transaction, minus the flat fee listed below*. Keep your hard-earned money! After all, it is your business.
Refer an agent into our firm, and earn $180 every time that agent closes a deal with us. Feel free to contact us to learn more.
See the FLAT fees below for the states we operate in:
We Offer Excellent Benefits & Features. See Below:
Do an Unlimited Number of Transactions & Pay Only The Flat Fee Per Transaction
Free Access To Our Agent Virtual Backoffice
Free 500 Business Cards and Two 18×24 Yard Signs or 2 Magnetic Car Signs
Free E and O Insurance For Every Deal
Free Transaction Coordinator For Every Deal
Free Agent Website w/ IDX Search
Free CRM Management Tools w/ Drip Mail Options
Get Paid Directly From a Closing*
Free Virtual Tours and Single Property Websites
Free In-House Marketing – Design Department
Free e-Signature Solutions
Free 5GB of Cloud Storage
24 / 7 Support
And So Much More!!
* Call for more details
** Sales at or over $500K add $399. Sales at or over $750K add $499. Sales at or over $1.0M add $599.
**** Sales at or over $1.0M add $499. Sales at or over $1.5M add $599. Sales at or over $2.0M add $699.