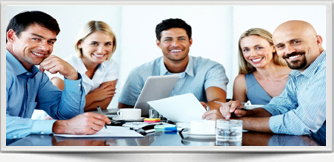 We have recently opened our Virtual doors fully to Commercial and Business Brokering agents across the country. We realize there aren't enough Virtual solutions for these independent minded agents, so we are now offering one. Isn't it time to take control of your own business and be your own boss?
Stop paying high commissions!
Experience the freedom of working remotely in commercial and business brokering real estate. Start earning the money you really deserve. Begin thinking about your exit strategy. Be your own boss.
Boost your income and success with these key benefits:
Work from anywhere: Manage your commercial & business brokering business on-the-go. Meet clients at their location and convenience.
Useful technology: Access innovative tools and resources to streamline your operations.
Cost-effective: Save on office expenses and invest more in your commercial and business brokering real estate business.
Immediate support: Get assistance from our experienced brokers and team, for compliance and strategy for all your transactional needs
Network opportunities: Connect with other virtual agents, share leads, and grow together.

Unleash your potential in commercial real estate and business brokering with our Virtual office solution. Take the first step to a more flexible, successful and higher earning career – Explore now! Contact us to learn more, or fill out the contact form below.