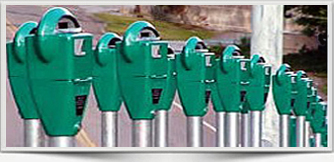 We offer a money saving option called the "Park Your License" program, designed for agents that don't need or are fed up with paying the ever-rising fees that are associated with joining the Board, Association, and MLS. Or, for those who primarily work with referrals or non-residential property. One of the big misconceptions of this industry is that agents have been led to believe they must become a Realtor® in order to engage in the buying and selling of real estate. This is not true at all. You can still work in the usual fashion with your buyer and seller clients, and not be required to become a Realtor member of the National Association of Realtors. Avoid the common requirement to pay Board, MLS or Association dues/fees for services that you no longer need or want. Join the "Park Your License" program today.
What is Parking my license exactly?
"Parking" is our internal term and it refers to someone joining our firm without having to abide by normal office regulations' which require you to become a Realtor®, paying unnecessary Board, Association and MLS dues. If you do need to stay a Realtor® and have access to the MLS, then this plan is not for you.
What are the advantages of Parking my License?
You can continue to use your real estate license as a source of income without paying the high cost of recurring Board, Association and MLS dues. Some of these sources include not only your normal regular real estate business, but referrals, leads and new home sales. Non-residential real estate could be another source, such as commercial, farming and ranch properties. You cannot use the term Realtor®. You would be a sales agent, sales person, a real estate agent or real estate sales person. Whichever title you like.
Are there disadvantages to "Parking" my license?
Yes, you will no longer be able to use the term Realtor®, and you would no longer have personal Board, Association and MLS access (or fees) during this "Parking" period. In most cases, you can still search the MLS and we can usually get your listings loaded onto the MLS for a fee, so there isn't necessarily a loss there.
Can I go back to a normal Realtor agent license status?
You can go back to being a Realtor agent and have access to Board, Association and MLS services at any time*.
What is the commission split for the "Park Your License" program?
The "Park Your License" program allows you to earn 85% of all your commissions, per deal, so long as you are not a brand new licensee.
The 1 option available to you is:
Depending on which state you are licensed in, pay a yearly fee, broken down into smaller equal payments. You will have complete access (as all our other agents & brokers), to every one of our tools, benefits, features, training and Agent Virtual Backoffice. This also includes 500 free business cards once you join.
Please fill out the contact form below to learn more details about the advantages of parking your license with The Virtual Realty Group. Or, feel free to contact us. This program is not available in all states.